Nothing is more frustrating than progressing without knowing by how much. Here is an essential free tool to measure your progress in SEO cooking. Nothing escapes his sharp eye! Your goal? Approach the SCORE 100/100. But be careful, each modification of your site can bring you down again. All these recommended optimizations will help you increase your conversion rate and your natural referencing. Because loading time is money.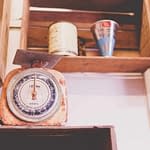 A simple but essential recipe to measure your progress.
Go to https://gtmetrix.com

enter the address of your site and press "analyze"
Easy no? Now you can use this recipe anytime you make a change. It's a bit like your compass, your measuring glass. You must get the marks closest to 100. The tabs will allow you to know the guts of your site. To find out more go to the section "SEO kitchen tools"
Now you are ready for the Recipe # 3: Minute Cloud Burst